Solar Energy Installation Process
By Experienced Solar Installers in Maryland
STAGE ONE: HOMEWORK
AND YOU'RE THE TEST WE'RE STUDYING FOR
Maryland Solar Solutions services start with finding out more about your solar energy system needs and our process is based on your answers, for example:
How much energy do you use on a monthly basis in kWh?
We look at your usage, per month, over the past 12 months to determine the size system you will require to produce up to 100% of your usage each month. We also ask questions about the exterior of your home or business, the roof condition, shading issues and other relative questions designed to help us create the most effective solar energy system for your needs.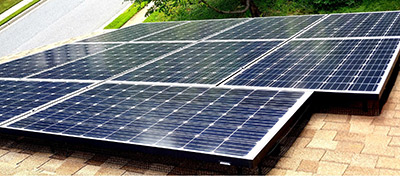 STAGE TWO
ON-SITE SOLAR ENERGY CONSULTATION
Our team will very thoroughly assess your home or business roof and exterior condition as well as spend as much or as little time as you need to understand the solar electric installation and production process. As a future solar energy producer, we want you as proud of your accomplishment as we are of you. MSSI will also help you identify, in your location, areas that you could be more energy efficient and ways to help you get there. Our goal is to help you reduce your energy needs before investing in solar electric so that you require a smaller system which, in turn, saves you money. If we can help you save 10% off your next utility bill and the one after that and the one after that, and at no charge to you, how quickly will you come to trust that our priority is you and the environment?
After we have helped make your home or business in Maryland more energy efficient, we'll design a solar energy system specific and unique to your needs, discuss financing options with you and process your forms for you.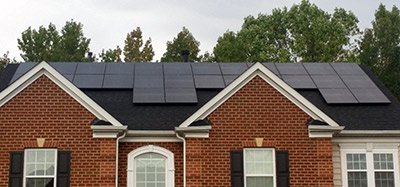 STAGE THREE
MATERIAL DELIVERY, SITE PREP AND INSTALLATION
Depending on the products we need for your project, materials may arrive with the installation crew and supervisors or in some cases, drop shipped to your location the day before an installation. We will make sure that you are aware of each stage of our preparation procedures and when installation occurs, usually the PV array system can be installed within one day.
STAGE FOUR
INTERCONNECTION
Our job isn't finished until the utility company comes out and approves the interconnection of your new energy producing system to their existing utility grid and meter. Once the utility signs off, you will enjoy the benefits of " net metering". Additionally, there are a few forms we'll have you sign that will allow you to possibly receive Maryland state rebates of up to $10,000.00 plus and as a solar energy producer, allow you to be paid for the solar energy you produce at the end of each year.
Solar Energy System Installations in Maryland
We Have Installed Solar Energy Systems and Solar Panels Throughout Maryland
Our professional solar panel installers have installed 100's of solar panel systems throughout Maryland. Make sure to check out photos of our recent solar energy system installation projects or check out some reviews from other homeowners in Maryland that switched over to a solar energy system for their home. Call or email us today for a quote.