Save Money by Going Solar
Solar Electric Has Never Been More Affordable Than It Is Today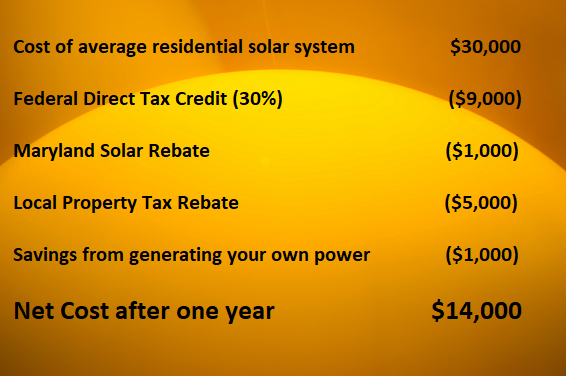 Maryland Solar Grant Update
The MEA grant is a flat $1,000 for residential systems up to 20 KW.
Green Energy Credits. Get Paid for Going Green!
The power you generate with your new Solar array system qualifies for Solar Renewable Energy Credits (SREC's). These credits are commodities that you can sell for current market value on various trading platforms!