About Us
Dealing with Maryland Solar Solutions is the epitome of "You get what you pay for" Our customers enjoy peace of mind when dealing with us because we never cut corners and we stand behind all of our work with a no nonsense guarantee. We're not done until you say that we're done. It's that simple. While other energy companies would like to be "one stop" shops with a multitude of services and products, we focus on being the best at a few services, namely solar electric design and installation. We also offer residential and small business energy audits as well as consultations.
Our workers are well qualified and professional. Our supervisors are there every step of the way to make sure that each benchmark is achieved at a 100% satisfaction level before the next process starts, so that your system requires little or no maintenance throughout the years. We are attentive to your needs as well as good listeners. We'll ask the right questions then compare your needs to the advice of industry experts, our suppliers and to each other.
We monitor and service what we sell and install. We want you to refer us to your neighbors and friends and nothing bares that referral faster than quality workmanship and excellent communication, before, during and after the installation.
For over 23 years, the owner of MSSI, Colette Hayward, has earned her reputation in the contracting industry as one of the most trusted names in finishing in the Maryland area. She did this by not only producing excellent work but by doing those things that has always set her teams apart from the competition: being there on time and prepared to work, professional workers and thorough work with good customer communication. Ms. Hayward has brought that exemplary work ethic to Maryland Solar Solutions, Inc. and you, the customer, will always be her first priority. There are no jobs that do not start with her or are signed off without her.
Minority Business Enterprise/Disadvantaged Business Enterprise Certification
Maryland Solar Solutions, Inc. is a certified Minority Business Enterprise/Disadvantaged Business Enterprise. (#10-514) The certification is designed to give women and minority owned businesses and disadvantaged businesses access to public contracts. Our hope is that these certifications will help us grow and bring solar to a wider audience.
Women's Business Enterprise (WBE) Certification
Maryland Solar Solutions, Inc. has just received Women's Business Enterprise (WBE) Certification (Certification #10-357889) from the city of Baltimore. This certification is designed to help companies owned by women to grow and thrive by giving them a more direct avenue to city bids. This is exciting news both for Maryland Solar Solutions, Inc. and for the companies we partner with.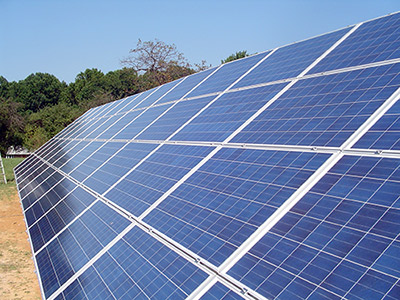 Associated Builders and Contractors
Member Baltimore Metro Chapter

Colette Hayward
Certification No. 0326110136