Review Us
We value your feedback, and believe that hearing about your experience will not only help us to grow, it will also strengthen us as a whole. It will ensure that we continue to be a strong and stable company, and are able to be here for you in the future. We take pride in all of our customer's reviews and want our potential customers to see how significantly we differ from our competition.
We would love to see your review of MSSI on as many of these sites as you wish!
Google Reviews
We are currently trying to build a strong presence on Google. As I am sure you are already aware, Google is a major source for where our customer's find our company.

GOOGLE REVIEW
<--Click here to leave your review!

Better Business Bureau

The BBB is a great place to share your experience with us so that other businesses as well as potential customers are able to gather insight on our company.

BBB REVIEW <--Click here to leave your Better Business Bureau review!

Social Media

We are also building a strong social media presence. If you are on Facebook, we would be delighted to have your review shared with our followers.

FACEBOOK REVIEW <--Click here to leave your review!

If you are on Twitter, please Tweet us! @MDSolar

Angie's List

If you're an Angie's List member, please reach out through the links provided to review us there.

ANGIE'S LIST REVIEW <--Click here to leave your review!
OR Click the Image below!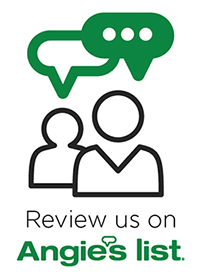 We thank you for your continued support!

I did not submit a review when my 12 KW install was complete because, although my experience with Colette in purchasing and installing the system was incredibly professional and well executed, I did not feel that an assessment of MSSI was valid until I'd spent some time with the system operating. Well, it's been more than two years since my Solar installation was completed, and I can tell you that MSSI has been wonderful to deal with as the system was set up, the system registered for SRECS, and their performance in monitoring the system operation. They've recently identified the second issue with the system operations-and in both cases caught the problem before I could identify it. They then contacted the equipment manufacturer and arranged for warranty replacement-and conducted the functional repair in a timely manner. My system continues to operate well-and I could not be happier with the entire experience of having purchased my solar array from MSSI.

One of the most professional companies I've had the pleasure of working with. From sales, to install to follow-on support, the folks at MSSI have always provided excellent service and support.

Excellent Company! Expert knowledge and quality installation. I couldn't have asked for more in terms of service. They guided thru the whole process and took on the filings for me. A wonderful experience. Not to mention the incredible savings on my electric bill and the amazing tax benefits. Their personnel continue to be very supportive and service oriented. They are the best!

The sales process is conducted with a Certified PV Solar Installer, not a high pressure salesperson. Everyone from the owner to the office staff to the installation crew were courteous, friendly, and professional.
For more reviews and testimonials, please CLICK HERE.